With winter break right around the corner for many schools, families are exploring ways to spend the time. It's common for parents to plan trips to see out-of-town loved ones or decide to go on a family vacation. But for some, traveling outside of the area might not work because of their schedule or budget.
That's where staycations – a vacation where one participates in activities within driving distance of their home – come in. Northeast Ohio has many museums to choose from.
The Cleveland Jewish News takes a look at some of the museums.
Cleveland Museum of Art
Caroline Guscott, director of communications and external relations of the Cleveland Museum of Art in Cleveland, said Cleveland is the "ideal place" for winter staycations.
"The city has it all – the greatest art and culture institutions, an incredible and varied food and cocktail scene, beautiful natural landscapes like our lakes and parks and so many diverse neighborhoods," she said. "It's easy to fill a week off by exploring different pockets of Cleveland."
In respect to museums, Guscott said museums offer the opportunity to use all of the senses in experiences that one doesn't typically encounter in day to day life.
"For example, at the Cleveland Museum of Art, you can stroll through galleries representing over 6,000 years of artistic achievement at the highest level," she noted. "Since the CMA is free, people can visit for a short time, focusing in on one gallery or a specific type of art, like impressionism. Or, they could spend the whole day wandering through the many art spaces, enjoying lunch or a craft cocktail in the restaurant and maybe later take in a film or listen to music in the gallery."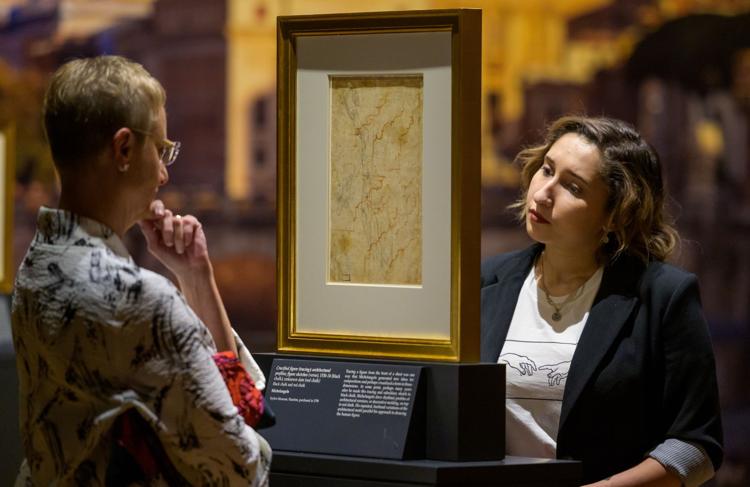 With something for everyone and attractions like the Ames Family Atrium, Guscott said the Cleveland Museum of Art has something for everyone.
"At the CMA, we strive to achieve our mission daily, which is to create transformative experiences through art for the benefit of all the people forever," she stated. "Our ARTLENS gallery is a multi-faceted, innovative experience that allows you, your family and friends to look closer, dive deeper and have fun discovering the museum's collection using award-winning digital technology. It's a great launching pad into the galleries to discover artworks."
During the holiday season and winter break, the museum will have a few attractions. Along with extended hours, Guscott said visitors can see two exhibitions, "Michelangelo: Mind of the Master" and "Tiffany in Bloom: Stained Glass Lamps of Louis Comfort Tiffany."
Other attractions include a Tiffany-inspired pop-up bar and holiday events on Dec. 28 and Jan. 4, 2020.
Great Lakes Science Center
As the weather gets colder, escaping to warmer locales can be attractive, Robyn Kaltenbach, program development director at the Great Lakes Science Center in Cleveland, said. But, many times great activities are right in one's backyard.
"Oftentimes, we get so stuck in routines that we don't think about visiting places we'd only visit in the summer," she explained. "It's such a different experience coming down to North Coast Harbor is so different in the winter time. As winter starts to progress and the lake freezes, you see so many different things. So, getting out of those routines is important. It's about figuring out fun and creative ways to get out of your rut."
Within the museum scene in Cleveland, Kaltenbach said there are "experiences for all ages, from young learners to adults and seniors."
"You can create your own experience by coming as a family during the day or sending your child to a winter break day camp. It's really a create-your-own-adventure game in Cleveland," she said.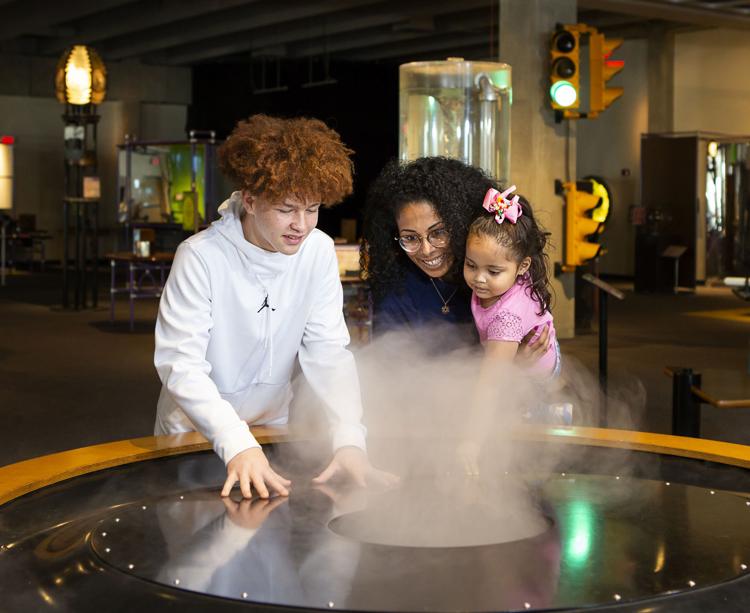 There are many reasons to visit the Great Lakes Science Center, Kaltenbach said.
"We have heat, so if it's cold out, come on over," she said, jokingly. "But, there are a lot of different things you can do here throughout the day, like our 'Curiosity Carnival,' which explores the physics and science behind carnivals. There is just so much fun for everyone."
One of the things the center is most proud of is being able to offer experiences "that meet guests where they are," Kaltenbach explained.
"There are a lot of motivations and reasons for guests to go to a science center like ours," she said. "There are people who come for exhibits, others for the demonstrations. It's really figuring out what your motivation is, and I guarantee we can figure out how to give you a great experience and help you learn something in the process."
The winter schedule at the Great Lakes Science Center is jam-packed, Kaltenbach said, with a highlight being Winter Wonder Days from Dec. 26 to Dec. 29. Activities include demonstrations about temperature, carpet skating, engineering challenges and even exploring the anatomy of a snowflake.
"It's getting to dip into fun, hands on learning that is all themed around winter," she said.
Maltz Museum of Jewish Heritage
Dahlia Fisher, director of external relations at the Maltz Museum of Jewish Heritage in Beachwood, said staycations are "the best."
"You get to devote 100% of your attention to your kids just like when you're on vacation, but with all the comforts of home," she said. "And exploring your own city is exciting, especially when you get to cross items off your 'always-wanted-to-do-that-but-never-seem-to-get-around-to-it' list."
The reason museums are a great way to spend a staycation is because everyone plans their vacations differently, Fisher, who is a parent, said, adding some like to plan way ahead and others like to go with the flow.
"Museums are great because you can show up and tour exhibits at your own pace," she explained. "Or, you can plan around programs or activities on the museum's calendar."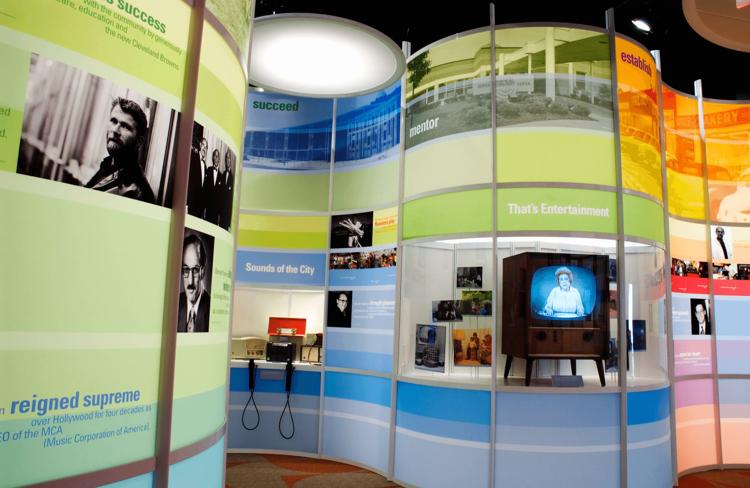 At the Maltz Museum, individuals and families can come in for docent led guided tours, which occur on specific days. For the current exhibition, "Leonard Bernstein: The Power of Music." Tours at 2 p.m. Tuesdays and Sundays, which can help families stick to a schedule, Fisher said.
"You could also just stop by, take an hour or three hours, depending on how you like to explore," she said. "Most first time visitors will spend two or three hours with us and we hear many of our guests make it a themed experience by heading to Corky & Lenny's for Jewish deli food as part of their trip. It's fun to combine nearby activities together to make the most of the day."
Other activities part of the museum's winter lineup include a Chanukah candle lighting on Dec. 22; a Christmas Day Can-Can on Dec. 25; a Martin Luther King Jr. Day celebration on Jan. 20; and a "Meet the Presidents Day" on Feb. 17.
Western Reserve Historical Society
Angie Lowrie, director of the Cleveland History Center at the Western Reserve Historical Society in Cleveland, said University Circle specifically is a great place for families to visit for staycations.
"Locals can park once and visit one of all of the museums in the circle," she said.
Lowrie said visitors can start at the Cleveland History Center's "Cleveland Starts Here" exhibit, which is sponsored by the Jack, Joseph and Morton Mandel Foundation."
"This exhibit gives locals a sense of place and a sense of pride," she explained. "Then dive deeper into a variety of classic cars, Cleveland fashion and carousel rides at the center or more at any of the neighboring institutions. The CirclePass admission ticket, available for person through University Circle Inc., allows for one admission purchase to access all of the museums around Wade Oval."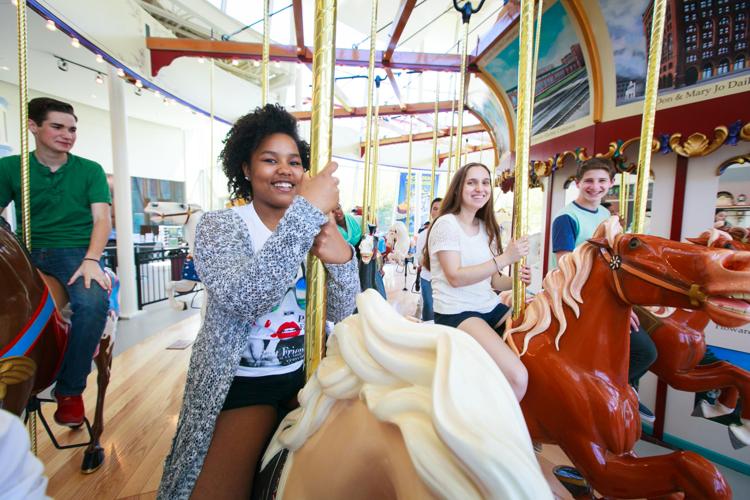 Museums are perfect for staycations, Lowrie said, stating weather can be unpredictable, potentially ruining plans.
"Escape the winter weather outside and spend the day winding your way through the exhibits, exploring and learning as you go," she noted. "With so much to see and do, (museums) offer a unique experience where guests of any age can find themselves in the objects, collections and curated shows on display throughout the museum."
Some attractions include "Electric, Steam," "Gasoline: The Past, Present and Future of Alternative Power," "Si Jolie! French Fashion in Cleveland" and the Kidzibits Hands-On Interactive Gallery. There are also holiday-themed activities like crafts and pop-up exhibits.
"Each artifact and shared experience ignites imagination and sparks conversations for all in the family," Lowrie added. "Our programs and exhibits allow for diverse interests and learning styles to come together for one shared experience that engages the entire group."