Having arrived in the United States less than two years before his 13th birthday, Roman Frayman had a lot on his mind: learning English, losing his accent and working – his bar mitzvah, not so much.
Frayman, 82, was born in Poland in March of 1938, about 18 months before Germany invaded the country.
For much of World War II, he and his mother were hidden by a neighbor, Maria Balagova, in his native city, Sosnowiecz. During the war, Frayman's mother, Bertha, gave birth to a second son, Chaim, who later perished.
After the war ended, Frayman's father, Aron, who had been in labor and concentration camps, reunited with Frayman and his mother, and the family lived in Eggenfelden, Germany. In 1949, their visas were granted to the U.S. Frayman recalls his family boarded the USS General Holbrook in mid-September and arrived in Boston. They arrived in Cleveland by train on Sept. 22, 1949 – one day before Rosh Hashanah, Frayman remembers.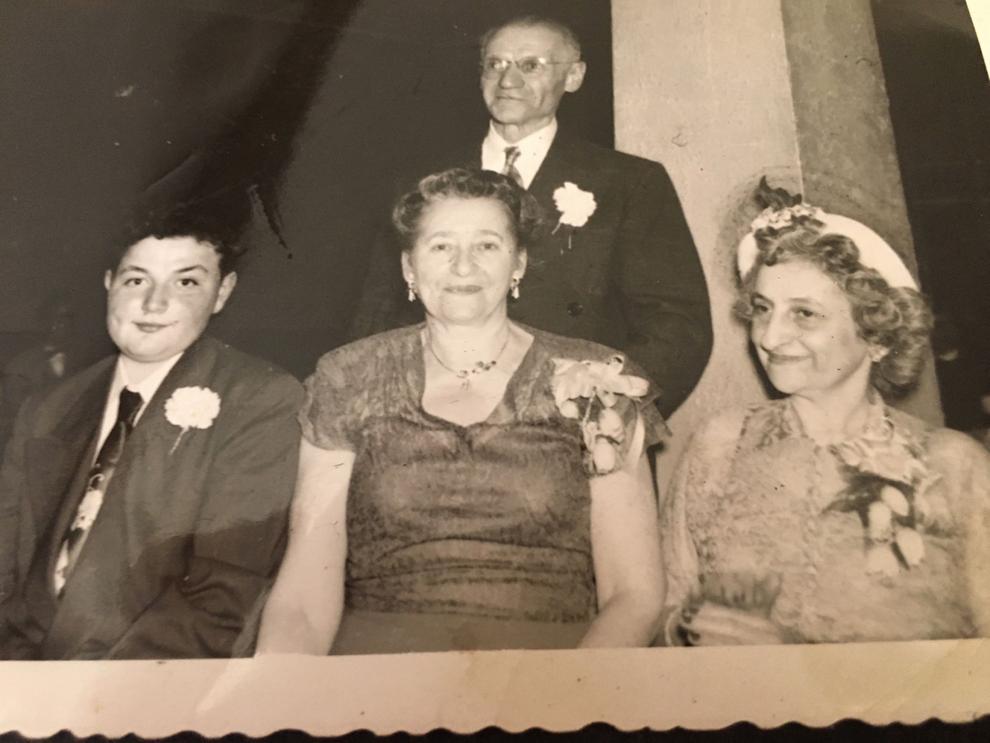 They lived with their friends, the Fixlers, for about three weeks before settling in their own second-floor apartment of a duplex on Durand Road in Cleveland. His parents worked at Sherwin's Bakery.
"My dad was a fantastic baker and my mom did pastry," says Frayman, who told his story of survival for the book "Three Miracles: The Life of Roman Frayman," written and illustrated by high school freshmen Miriam Duhamel and Anna Wolf, respectively. "We were very close to the Sherwins."
His parents later bought the former Kritzer's Bakery, which they renamed East 123rd Street Bakery and where Frayman worked the counter and made bagels as a teenager.
Frayman, at age 11½ when he arrived in Cleveland, spoke no English. He was placed in second grade at a school across from his house and later attended Andrew J. Rickoff Elementary School, in the then-heavily Jewish Kinsman neighborhood.
He picked up English by listening to the radio and going to the movies.
"I spent a lot of time learning English and losing the accent," he says. "That was the most important thing."
At the same time, Frayman was preparing for his bar mitzvah. While he vividly remembers his first encounter with his tutor, an elderly Orthodox man, he does not recall his name.
"I was panicked out of my mind," Frayman recalls. "The very first time I went to meet with him, he hit me. He wasn't malicious, but he wanted to make something I would forever remember. I walked into the class and I took my hat off, and Jewish men don't take their hats off when they go to temple. … When I say hit, it was like a patsch (pat) in tuches."
His tutor later handed him a three-page English speech to memorize for his bar mitzvah.
"He had a lot to work with," Frayman says. "My English was broken. My Hebrew wasn't so great. But somehow we got it together."
And while Frayman walked with his father to services every Saturday, he wasn't able to follow along and grew tired of asking his father where they were in the prayerbook.
"I mean, I was at temple but I was outside and he was inside davening," Frayman says. "The kids like myself, we would go with our parents and we would do our thing outside, playing soccer."
There was one bright spot to his Jewish education – attending classes at Cleveland Hebrew Schools.
"I really loved it – learning about the Torah, just learning about Jewishness," says Frayman, who taught religious school at The Temple-Tifereth Israel in Beachwood for more than 30 years.
On the Saturday morning of his bar mitzvah in March 1951, Frayman and his family walked to their shul in Glenville. His one guest was his friend, Billy Borover, who lived in the neighborhood.
Frayman, now a Beachwood resident, somehow managed to get through his memorized speech, but he omitted the second page.
"I was a total failure," Frayman recalls. "I had great expectations."
Still, the Sherwins and Billy joined his family after services at their upstairs home. For the occasion, the Sherwins presented him with a 1948 Cleveland Indians jacket.
"I remember right after the bar mitzvah at the temple, my mom had made some food," Frayman recalls. "She was an awesome cook. We all went to our house … and the party commenced."