Beachwood Mayor Martin S. Horwitz stated allegations made about him "are a mix of misconstrued comments, statements taken out of context, and complete untruths."
Horwitz, who is the subject of a city council investigation by special counsel, emailed a statement to the Cleveland Jewish News at 12:54 a.m. Oct. 26.
"To be clear, nobody has claimed that I touched them inappropriately, said anything overtly sexual to them, propositioned them, or demeaned them," he wrote. "To the contrary, since taking office, I have demonstrated the highest levels of respect, appreciation, and support for our staff. This is not only a personal value of mine, but something I consider essential to our city's success.
"... As a lifetime Beachwood resident and elected official for 24 years, I look forward to a public airing of this matter in order to clear my name," Horwitz wrote.
Horwitz was sworn in as mayor Jan. 8, 2018. He unseated longtime mayor Merle S. Gorden, winning the election by 33 votes.
Before that, Horwitz was city council president for two years (2016-2017), a city councilman for two terms (2011-2017), president of the Beachwood City School Board of Education for four years and on the school board for 16 years starting in 1989. 
City council will hold a special meeting at 6 p.m. Oct. 30 to hear a "presentation by the law firm of Baker & Hostetler LLP summarizing the investigation relative to the conduct in office of an elected public official," according to its agenda.
In addition, the agenda lists the following agenda item: "Consideration by City Council relative to the discipline of an elected official for conduct related to the performance of the official's duties or to consider that person's removal from office. (ORC 121.22 (G)(1))"
Brian Linick, city council president, on Oct. 24 confirmed the public official is Horwitz.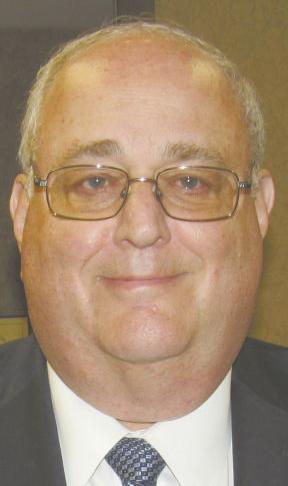 The Ohio Revised Code section referenced pertains to the particular exception for discipline or removal of an elected official as a reason that a public body may hold an executive session.
"(G) Except as provided in divisions (G)(8) and (J) of this section, the members of a public body may hold an executive session only after a majority of a quorum of the public body determines, by a roll call vote, to hold an executive session and only at a regular or special meeting for the sole purpose of the consideration of any of the following matters:
"To consider the appointment, employment, dismissal, discipline, promotion, demotion, or compensation of a public employee or official, or the investigation of charges or complaints against a public employee, official, licensee, or regulated individual, unless the public employee, official, licensee, or regulated individual requests a public hearing. Except as otherwise provided by law, no public body shall hold an executive session for the discipline of an elected official for conduct related to the performance of the elected official's official duties or for the elected official's removal from office. If a public body holds an executive session pursuant to division (G)(1) of this section, the motion and vote to hold that executive session shall state which one or more of the approved purposes listed in division (G)(1) of this section are the purposes for which the executive session is to be held, but need not include the name of any person to be considered at the meeting."
It is unclear whether Horwitz was offered – or requested – a hearing. 
However, a heavily redacted Aug. 21 letter marked confidential that the Cleveland Jewish News obtained through a public records request bears his signature.
The redacted version reads, "It is my understanding that City Council is initiating an investigation of allegations that have been / or may be raised concerning (redaction).
"Under the circumstances, I am formally requesting that the City place our insurance carrier on notice that (redaction)," Horwitz wrote. "Further, in as much as this is an employment/personnel matter, I am requesting that any and all correspondence, emails, and any other discussions be considered privileged and confidential and not subject to release via public records requests.
"Given the above, and the legislation before City Council tomorrow evening, I will expect a prompt response to this communication," Horwitz wrote.
Horwitz did not attend the Aug. 22 city council executive session where the city council voted to engage Carole Rendon, a partner at Baker Hostetler, and the firm of BakerHostetler in an amount not to exceed $30,000.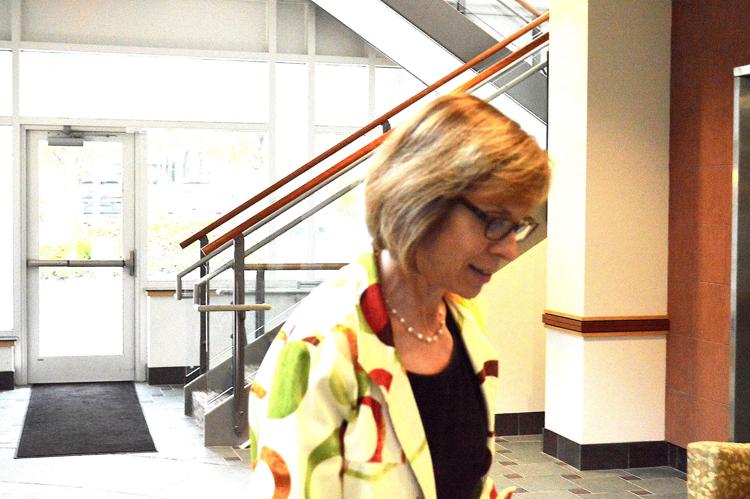 In the absence of Horwitz, city council held two executive session meetings with lawyers Oct. 4 and Oct. 7. The first on Oct. 4, included Rendon, a former U.S. Attorney for the Northern District of Ohio, and an associate from the firm. At the second, on Oct. 7, City Law Director Diane Calta acted both in the role of clerk and as city law director.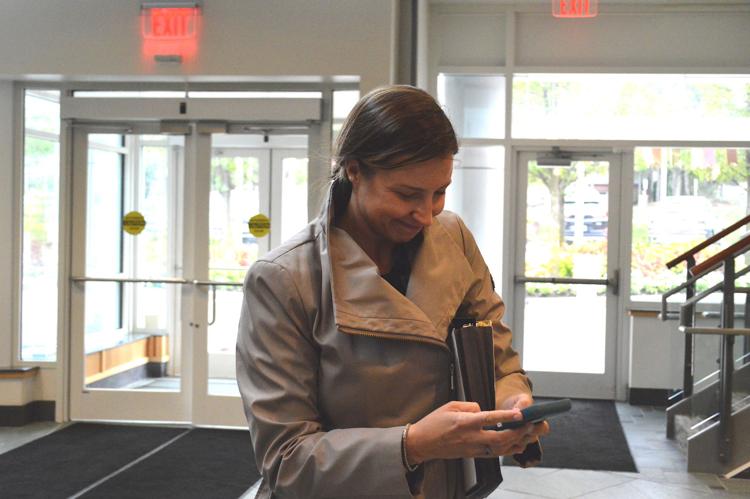 At the Oct. 7 executive session, Calta asked City Council President Brian Linick to add to his motion to go into executive session, using the wording, "regarding a complaint against a public official."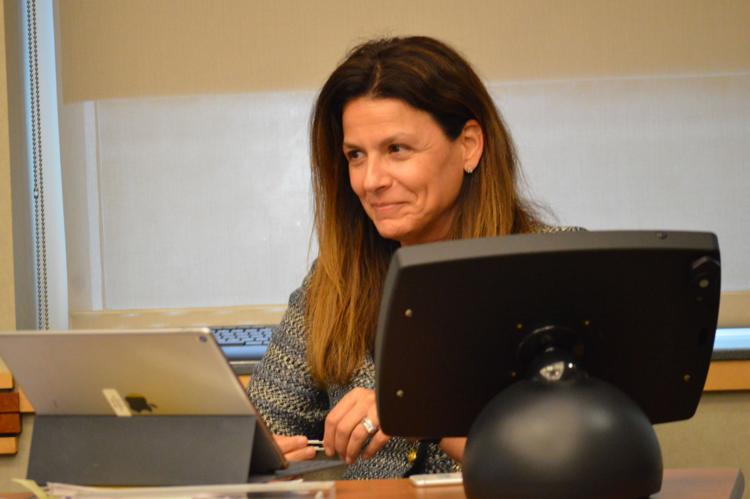 According to Beachwood City Ordinance, "Council may remove any elected officer of the city for failure to possess or continue to possess any qualification of office established by this charter, for a violation of the officer's oath of office, or for the conviction, while in office, of a felony. Council shall give an elected officer a written copy of the charges and an opportunity to be heard, with at least fifteen (15) days prior notice of the time and place of hearing. The removal of an elected officer shall require a two-thirds vote of council."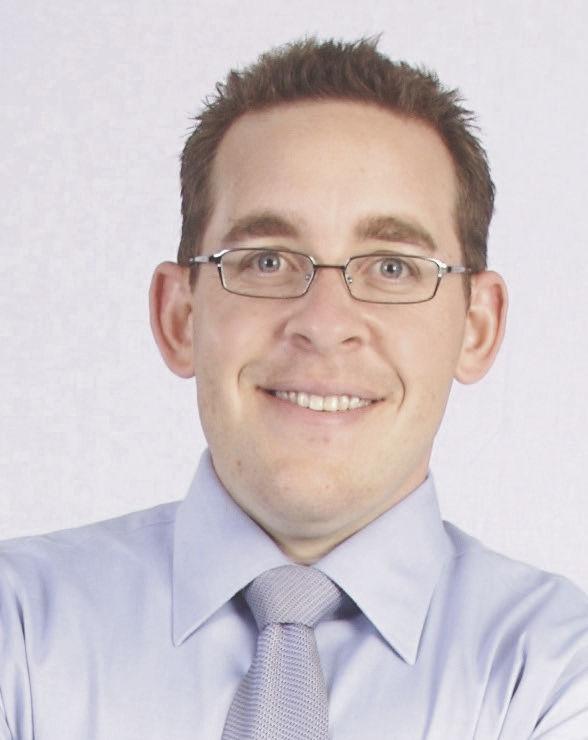 Linick told the CJN on Oct. 25 he has not communicated with the mayor in email, in writing or verbally about city council's impending meeting.
When asked if he had delivered a written copy of the charges to the mayor, as outlined by city ordinance, he said, "I don't even know what you're talking about. There is none of that."
Linick said, "The first discussion of anything related to this will be on the 30th."
In addition, the ordinance lays out that if the mayor is removed, "the council president shall immediately become acting mayor."
"My record of service over many years, working with countless individuals to advance our community and improve Beachwood residents' quality of life, speaks for itself," Horwitz wrote in his statement. "I encourage city council and our residents to closely examine the facts in this matter. I'm confident that they will show that I have done nothing wrong, and that these claims are baseless."
In his accompanying email, Horwitz wrote that he would not comment until after the Oct. 30 meeting.
"At this point, this is my only statement and I am not responding to phone, email or in-person interviews until after Wednesday night," he wrote.