It was all about the dough, the dance and the music at Challah in the CLE on Nov. 14.
More than 950 women and girls of all ages joined together to take part in the enduring tradition of baking bread for Shabbat.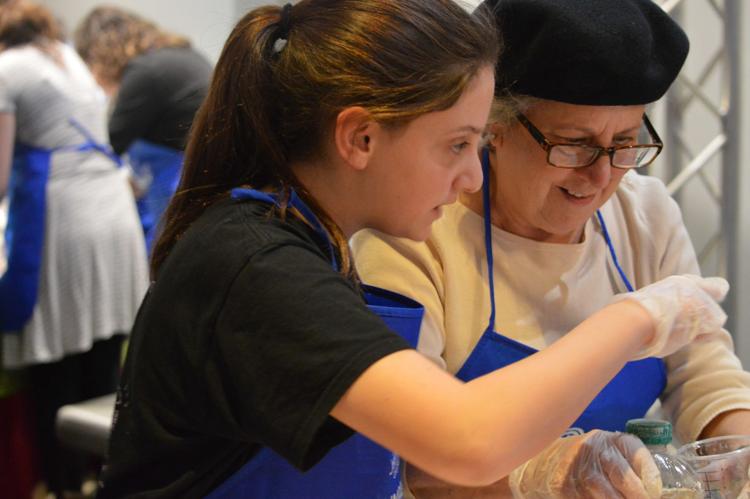 Unity was the theme of the event at Landerhaven in Mayfield Heights, which kicks off Greater Cleveland's Shabbos Project this weekend, highlighting the 25-hour weekly period of rest coinciding with a worldwide celebration.
Just before the event, Chayamushka Friedman, 10, stenciled candles and the time of candlelighting Nov. 15, 4:48 p.m., in chalk on the pavement. Her cousin, Chanamushka Alevsky, started that particular temporary art project in Manhattan called Let's Chalk Shabbat.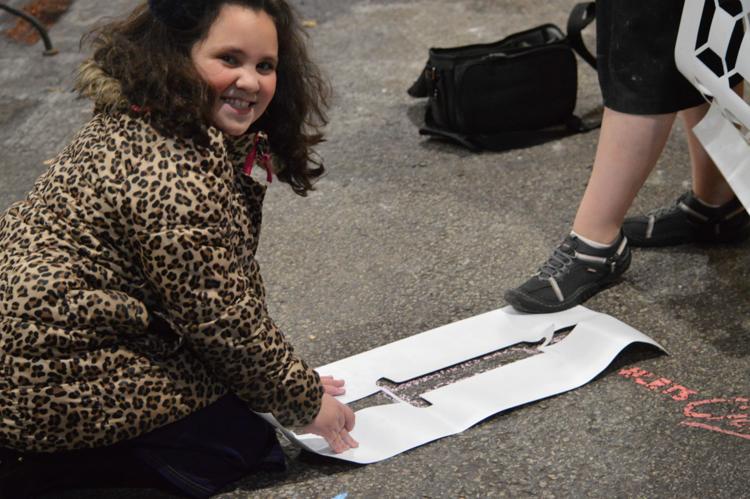 Avril Burg, the Solon resident who leads the party band Run Avril Run, performed with several girls at her side, some of whom took solos.
When she covered Matisyahu's "One Day," many of the younger contingent of bakers sang along from their tables. Some stood on chairs in celebration.
The challah bake featured videos, two featuring fast-paced footage with Rabbi Warren Goldstein of South Africa, who initiated the Shabbat Project. The first  recalled  the synagogue shootings that took place a year ago in the Hebrew calendar in Pittsburgh at the Tree of Life Congregation and six months ago at Chabad of Poway in California. The third video had interviews with women from across the world, who spoke about their personal challah traditions.
Rabbi Rosette Barron Haim spoke of the significance of the braided candle and the braided strands of dough that forms the loaves.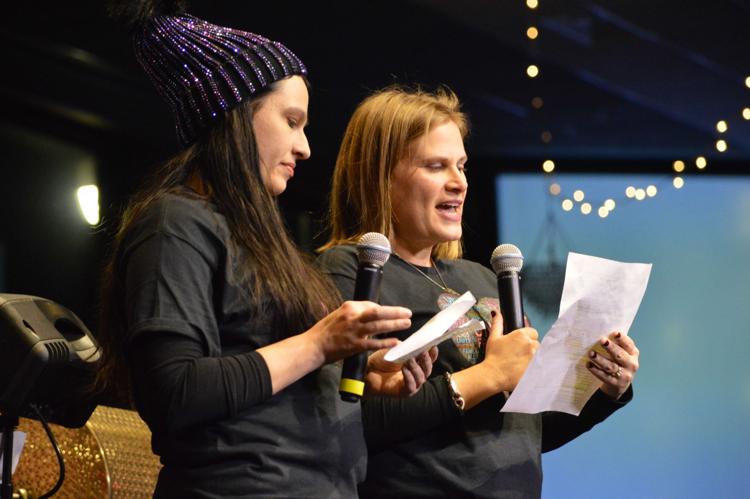 Yaffa Geller and Renee Greller, co-chairs of the event, presented Cheryl Fox, outgoing chair of the Cleveland Shabbos Project, a gift of a blanket with the logo of this year's event.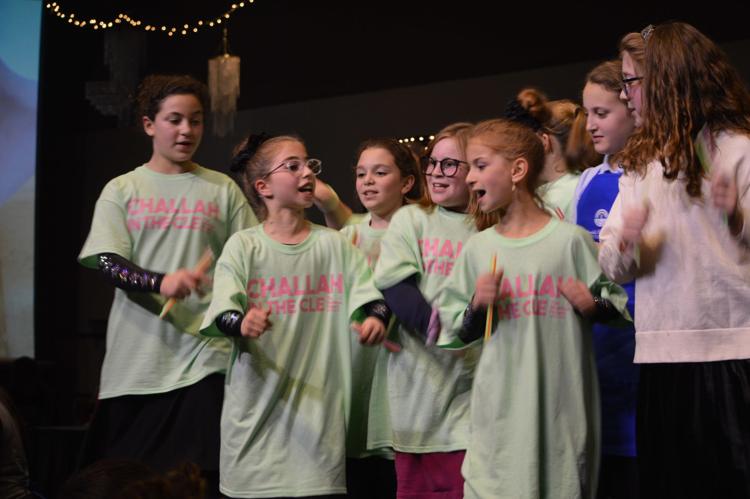 A gaggle of teens and preteens, the so-called challahbrators, danced on stage at Landerhaven while more sedate groups of women and girls donned white plastic gloves and helped each other measure yeast and water, sugar, eggs, oil, salt and flour. They kneaded their dough in transparent bowls. at tables set with plastic placemats that gave directions for mixing the dough. Some decorated their loaves with multicolored sprinkles in a sweet and colorful twist on the traditional savory sesame seed or poppy seed garnish. At the end of the event, they took their braided strands home to rise and bake.
Women came from Lorain and Akron as well as Greater Cleveland.
"We're here to pump up the party," said Esther Geller, 17, who wore the event's  green and pink T-shirt and waited at the top of the staircase above the crowd with friends from other Jewish day schools. She said she would also act as a runner.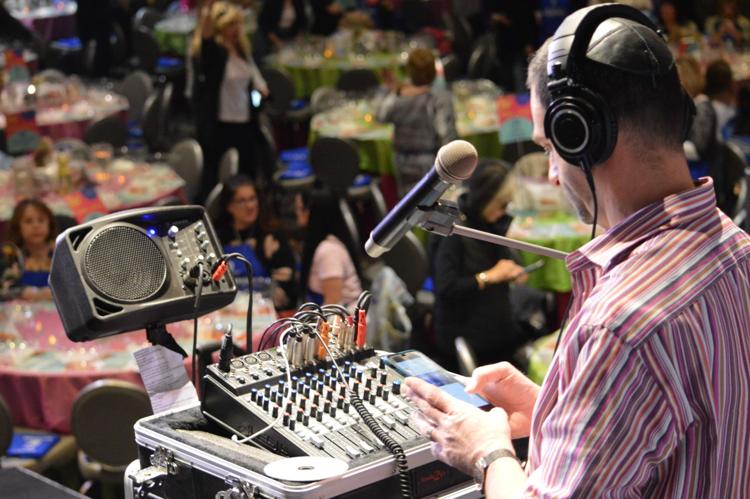 Shaawn Fink spun CDs from his place on the stage playing discs.
Cleveland Jewish News was a media sponsor of the event.