From President Donald Trump's impeachment acquittal and Harvey Weinstein's rape and sexual assault conviction, to the COVID-19 pandemic that has altered the core of daily life, the first eight months of 2020 have brought a whirlwind of tumult.
But on May 25, one Black man's death – not from the virus plaguing the world, but after a white Minneapolis police officer knelt on his neck for almost nine minutes – changed the course of history. After George Floyd's death, months of protests immediately erupted across the country, urging the need for racial equality and an end to police brutality.
But for Jewish and Black Cleveland-area residents Shudina Brown, David Hopkins and Haya Mayaan, and Jewish African Diaspora descendant Alberto Sardon of Shaker Heights, the desire and need for equality started at birth.
The Cleveland Jewish News spoke with these individuals about their experiences as members of race and religious minorities, aiming to shed light on the unique experiences of just a few of those living with these dual, complex identities.
The early chapters
For Mayaan, of University Heights, and Brown, of Euclid, the racism they experienced started early and overtly in their lives.
Haya Mayaan left behind many things when she, her mother, younger brother and cousin fled to Israel to escape religious persecution in Ethiopia.
In addition to a home she would never see again and a young cousin lost to malaria, then 4-year-old Mayaan lost a place where her physical attributes were shared among the population's majority.
In Israel, she quickly grew to hate the face she saw in the mirror – dark skin, dark curly hair, dark eyes, Mayaan said. Her culture, customs and traditions loomed over her like a shadow.
Mayaan lived in communities of Ethiopian Jews they created as a safe space for them to be themselves, she said.
"I hated being a dark Jew in Israel, because they treated us differently," Mayaan said. "I always had to prove myself to other people, that I was awesome and part of a team, and they couldn't judge me by my skin color. I was almost embarrassed to be part of my Ethiopian culture, because I was so hurt that other people would call me names. I wasn't good enough, because my hair was not straight or I didn't have blue eyes."
As a third grader, Mayaan and her family moved from Be'er Sheva to Ashdod. Mayaan, sporting a short haircut chopped by her mother, started her first day of third grade at a brand-new school.
It wouldn't be too long into Mayaan's first day that a girl would call her the "N-word" and say, "Oh my god, she's so dark."
"I couldn't believe that as a third grader, someone would say something like that to me," Mayaan said. "I remember it vividly – my tears, the teacher trying to comfort me, her talking to the children about why you don't say mean things to each other and making the bad kid apologize. It stuck with me and motivated me to remember nobody's going to bully my children."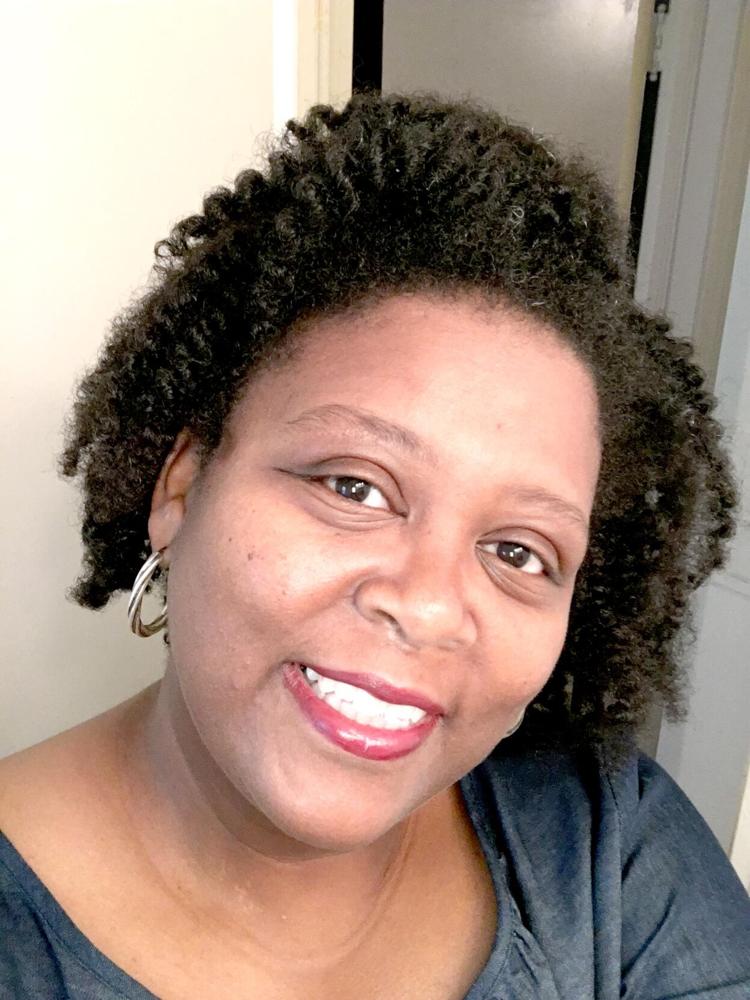 Shudina Brown, 47, would never forget the first time she was called the "N-word."
Brown had seen an older white woman step out of a limousine in front of Beachwood Place in Beachwood and make her way to the same department store entrance as Brown and her mother.
With this woman directly behind her, Brown followed what she had been taught. She held the door for her. However, the next words out of the woman's mouth were not "thank you."
"'Move out of my way, you little N-word,'" Brown recalled the woman's response, noting she had actually said the word.
With the final syllable slapping Brown across the face, she looked to see if her mother had heard the woman's outburst. Much to Brown's relief, she somehow hadn't.
"If my mother heard that, I think she would have went to jail that day," Brown said. "I closed the door in the lady's face. I ran to the next door, and I ran on."
Brown was 7 years old.
"That always stuck with me," Brown said. "I still remember it like it was yesterday."
Life as multiple minorities
Brown, Hopkins and Sardon weren't born into the Jewish faith.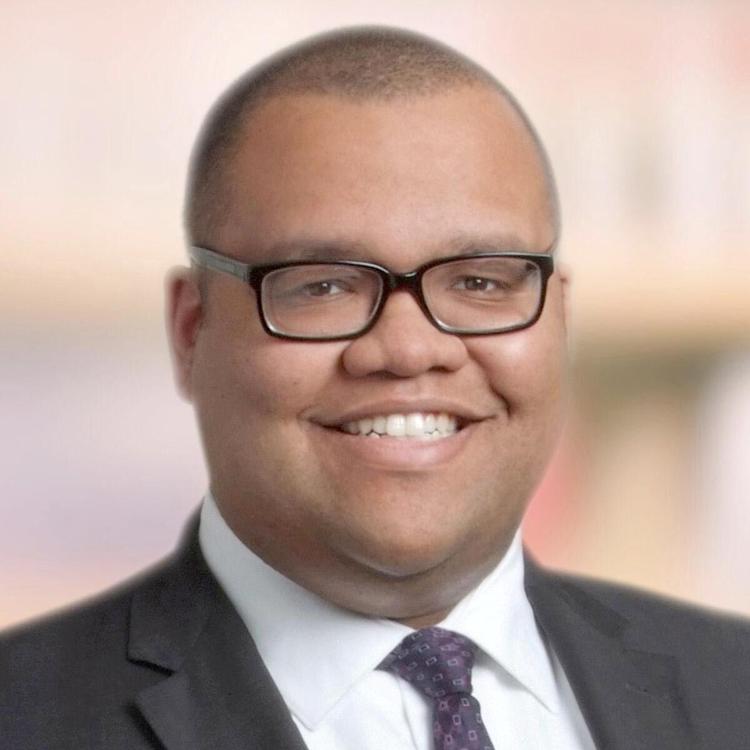 Hopkins, who had grown up in a Catholic household, converted as a 19-year-old college student after finding a home in the University of Michigan Hillel in Ann Arbor.
Now 29, living in University Heights and attending Congregation Shaarey Tikvah in Beachwood, Hopkins said he believes the way people treat him as a Black Jewish man depends on the way they would as a Black man.
"Most people who are OK with you being Black generally don't have an issue with you being Jewish. It's a hurdle they've already cleared," Hopkins said. "You can tell that it's different to many people, because a lot of people don't have experience with any Jews, let alone Black Jews. They think of Sammy Davis Jr., and that's about it."
Hopkins was honored by the Cleveland Jewish News as a member of the 2019 class of 12 Under 36: Members of the Tribe.
Hopkins attributes his protective family as to why he has an empty list of racist stories from childhood.
"I've been fortunate in that I had a very supportive family structure who tried to shield me from a lot of that when I was younger," he said. "I think there were a few N-words that flew back and forth when I was in fourth or fifth grade, but the context for those is important."
In modern era, Hopkins has noticed people view racism completely different.
"It's not nearly as socially palatable to be overtly racist as it was, even 20 years ago," Hopkins said. "It's more microaggression than active discrimination solely based on the color of your skin. Those kind of cumulative things that don't necessarily spark a powder keg in everyday life but leave you with a bad taste in your mouth nonetheless."
And Hopkins is no stranger to receiving micro-aggressive comments:
"You're the whitest Black person I know."
"Who's whiter, Dave or Obama?"
"You're an interesting person, because you check these sets of boxes, and I don't know anyone like you."
And the one Hopkins hears most frequently: "You're articulate," or "You're well spoken."
"It's difficult to say a person is innately racist because they're not using the N-word, they're not using a slur, they're not excluding you from a thing because you're Black or Jewish," Hopkins said. "But at the same time, it's like they wouldn't have said that to someone who's white. Some people make fun, but it's all about context. There are a lot of times where there is no context it's appropriate."
Mayaan, 39, her husband who grew up in Cleveland Heights, and their two children, moved from Israel to the Cleveland-area after they came for her husband's eye surgery.
It was like Israel all over again – Mayaan didn't speak the language, the area and she only had her immediate family.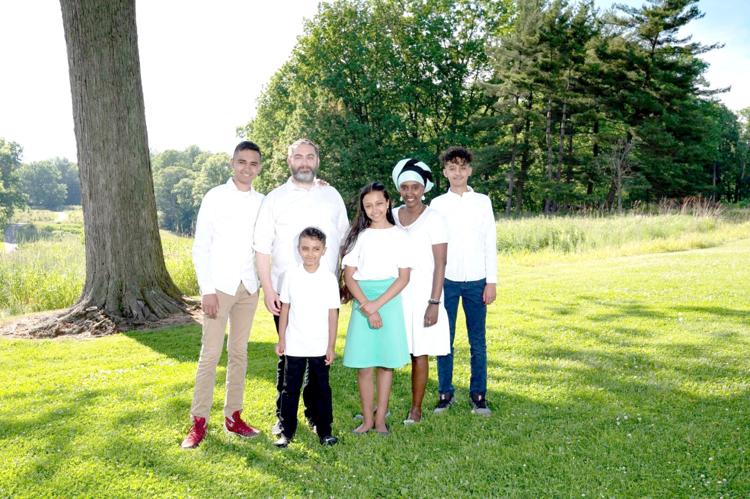 The inability to be accepted also joined Mayaan in her suitcase.
"African Americans think I'm a Muslim because I cover my hair," Mayaan said. "A lot of people ask where I come from, because I don't look African American. 'I look exotic,' they say to me. I'm like, 'I'm not a flower, I'm a person.' In the Jewish community, they think I'm not religious enough or that I converted. It's funny how people choose to put you in a category."
She and her now four children have been called "shvartze," a Yiddish term for Black people, by her kids' peers in school. One of her sons in the eighth grade was called "blackie" by an opponent while playing basketball.
Mayaan does her best to teach her children to be strong and stand up for themselves like her mother taught her.
For all the school-age bullies who hurtle insults at her children using their skin color, Mayaan receives a similar, more adult version.
"They stare at me like I'm something bad, and some people whisper," Mayaan said. "People don't need to tell me – I know by the way they look at me that I'm not good enough."
This feeling makes Mayaan uncomfortable with going to synagogue or gatherings outside her family and close friends. She only attends Green Road Synagogue in Beachwood with her family during when she absolutely has to like during the High Holy Days, otherwise "I don't like the way I feel after," she said.
Brown has attended B'nai Jeshurun Congregation in Pepper Pike since the first day of her conversion about eight years ago.
There, she's frequently mistaken for a staff worker, an elderly congregant's nurse or a child's nanny.
Children have run up to her, rapping and beat boxing, only to run away, she said.
Congregants ask if she's a member.
She tells the story of a girl no older than 5 years old by herself in the bathroom was terrified to see Brown enter as well.
"She ran up against the wall and slid past me to walk out the door," Brown said. "What had she heard? That was taught, because I've met several children at that age who've never acted like that. I've never seen that before, and it really stuck with me."
Brown said she had to fight for a work promotion her superiors were going to give to an employee – a white man – hired two weeks prior to her when Brown had been there for three years and made it clear she was better fit for the position.
"I didn't want to go to my bosses directly because I couldn't prove that it was a racial thing, but you could see it," Brown said. "All my bosses above me are white males. I talked to a person who talked to a person, and I knew this would get back to them. I said, 'If this person is promoted, I'm filing an EO,' because I had age on this person, and I'm a Black female. There were no females in these above positions. As soon as I said that on Friday, on that Monday, I was hired in the position." EO is a complaint filed with the U.S. Equal Employment Opportunity Commission.
Brown found herself painfully full of similar stories and experiences from microaggression to overt racism.
"As a Black person, I could go through years and years of racist issues," Brown said. "You just grow up as a Black person, and you get used to it. You see it and really feel frustrated, because you can't do much about it. You feel that the law is not on your side, so it's like what do you do?"
Unlike Brown, Hopkins and Mayaan, Sardon doesn't remember experiencing any racism in his 63 years.
There were moments of hostility or confusion to his religion like when his colleagues at the Cleveland Police Department, where he worked as a detective for 31 years, discovered he was Jewish.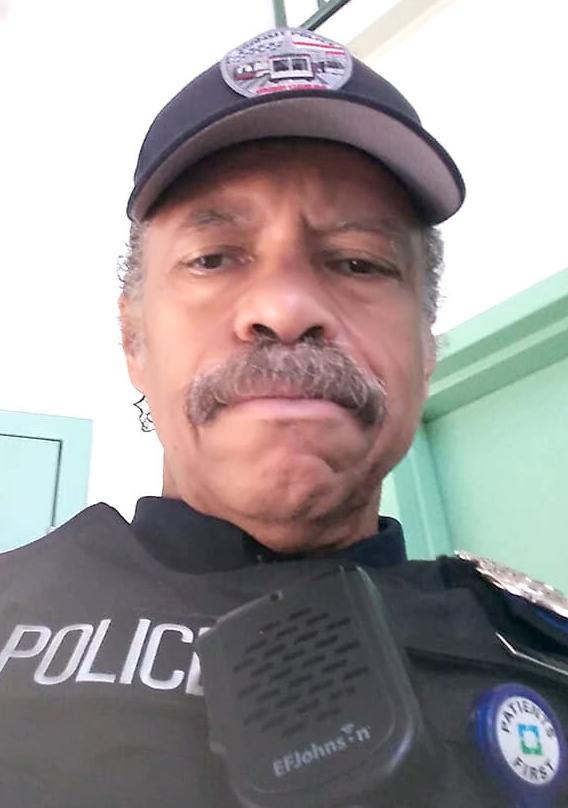 "If I had any racist experience at all, it may have been when I was growing up in the 1960s," said Sardon, a resident of Shaker Heights and member of B'nai Jeshurun. "But nothing that I recall very serious."
Similar to not seeing racism in his own life, he hasn't seen any in Cleveland's police.
"I've had to prevent another officer from doing something I felt was unethical or wrong on occasion, but for the most part, I think the Cleveland Police Department is a great department," Sardon said. "Most of the people there I know are dedicated, conscientious, community-oriented people. I can't say I've seen overt racism. People say it's there, but I haven't seen it."
Now an officer with the Greater Cleveland Regional Transit Authority Police Department, Sardon's duty to the people continues.
Moving the message
Today's movement means something unique to everyone.
To Brown, the protests and movement mean hope.
She remembered visiting her brother and the fear she felt when her 14-year-old nephew wanted to walk to the corner store alone, even though he lived in a safe neighborhood in South Euclid. He was instructed to make sure he had his telephone and call as soon as he made it.
"I'm not really scared for myself, but I'm really scared for my nephews, my brother and my cousins to be stopped by police," Brown said. "I just hope the protests bring some type of change for the better."
Brown believes lasting change can come from unlike people having conversations and having children of different backgrounds meet.
"Try to go out there, meet new people and have an open mind," Brown said. "You never grow when you're in your comfort zone."
In Mayaan's eyes, if America doesn't change, its problems will worsen. While not in this country, she's experienced it firsthand.
To take a stand, she attended Beachwood's march on June 11 and spoke to women and teenage girls about being a Black Jew with Partners in Torah of Cleveland in July.
In her mind, education can solve America's problem.
"The most important aspect of changing America is when someone knows history, then they know how to appreciate one another," Mayaan said. "You have to be open minded, you have to change. You have to treat another person with respect and kindness so your kids can learn."
Hopkins knows that viable change, one with input from both the Black community and police, can be possible. All it takes is civil conversation.
"My biggest emphasis would be to keep talking respectfully," Hopkins said. "As long as we can engage in an honest exchange of ideas, we can, and likely will, fix a lot of this. But it's hard ... People can't make life better for others without acknowledging the perspective of everyone involved."
When it comes to the recent protests, Sardon sees the reasoning, the fire within.
"I'm a police officer, and we have a sworn duty to protect, preserve life, respect life, respect people and their constitutional rights," Sardon said. "What I saw recently happen was a violation of our very oath to serve and protect, and the persons that have done those things are being punished according to law. I totally agree with that."
There were and continue to be aspects that came from the protests that Sardon disagrees with, like the property destruction, violence and removal of historic monuments.
He's noticed people are more hostile toward him and police officers following the protests, but he understands why.
"I have a sworn duty to perform, and if any of us violates that, it's going to reflect on all of us," Sardon said.
He believes the first step to eliminate racism is for people to stop using skin color as an identifier and social construct.
"We've used it to separate and classify humans, and that's the beginning of racism," Sardon said. "We can eradicate a lot of our problems with changing the way we communicate with each other. Call me brother, call me friend, call me Jewish, but I don't like to be referred to as a color. I'm a human being. Black is a color, and I view myself as much more than a color."