While she fought to provide voices for those experiencing injustice as an investigative reporter for television station WBBH in Fort Myers, Fla., for three years, Rachel Polansky found herself missing not only her family and loved ones, but seeing the leaves change and the snow fall.
She was born and raised in Nyack, N.Y., and attended Pennsylvania State University in University Park, Pa. Her past jobs had only been a few hours away from home and while she loved the work she was doing in Florida, she was more than 1,000 miles away from her and her husband's families.
She knew she wanted to move closer to home and find work with a top-20 broadcast station, and so Polansky scoured the Northeast.
An open investigative reporting position with WKYC in Cleveland caught her eye. Her first visit to the city was for her interview, but 29-year-old Polansky found her next move – one that she hopes is permanent.
In September 2019, Polansky and her husband, Dominic, moved to Cleveland.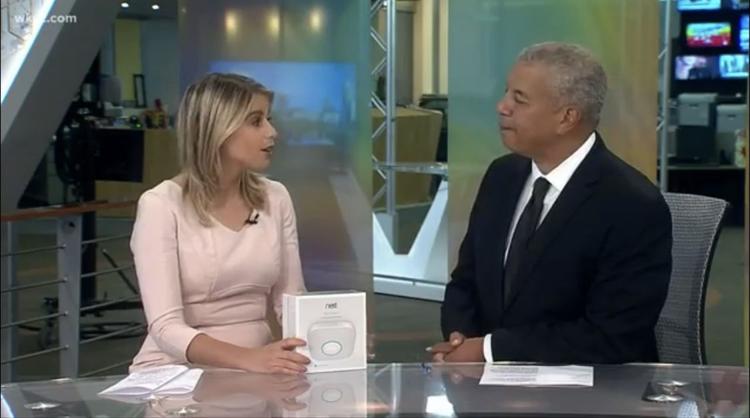 "I just remember being blown away when I first came for my in-person interview, because I honestly don't have much of a connection to Cleveland," Polansky said. "I thought it was so beautiful. ... We're hoping to make this our forever home. We're both sick of moving around so much, and I know you have to do that a lot in this job, but we're ready for the next step. We want to have a family and settle down, and I just feel like this is the place to do it. Everybody just seems really nice and welcoming, and we love it here so far."
She and Dominic purchased a home they fell in love with in Shaker Heights after seeing it online and through FaceTime with a Realtor Polansky quickly found on Facebook. Despite a warning from her mother that you can't just return a house if you discover to not like it, Polansky's Shaker Heights abode was perfect.
"I love Shaker Heights," she said. "We love our neighbors. It's the cutest little community, and everybody is super sweet. Everyone tells me that Shaker and Beachwood are big Jewish communities, but I haven't found a temple yet. I've been working a lot, but I want to get more involved in the area and the Jewish community too."
She's fallen in love with Cleveland Yoga in Beachwood and joined the Press Club of Cleveland, but one of her new discoveries is one that has already received a seal of approval from her Jewish parents: Corky & Lenny's in Woodmere, where Polansky's go-to order is mish mosh soup.
"When we got here, I saw that we had a Jewish deli like five minutes away," she said. "We went over (to Corky & Lenny's), and their matzah ball soup is so good. I felt like I was back at home again. Then my parents came to visit and I took them there. They go to like the famous Jewish delis in Manhattan and they loved it too. They were like, 'This is a good Jewish deli.'"
While it can be difficult for some to discover a new town and find rhythm in a new job, Polansky's investigative position takes her all around Northeast Ohio to dig into issues plaguing local residents.
Since her Sept. 15 start date, she's looked into topics like vaping effects and its usage in Ohio school districts, controversial agreements certain police departments have with Ring doorbells and Cuyahoga County prosecutors using DNA info obtained through 23andMe and AncestryDNA to solve decades old rape cases, as well as covering general news cases as needed.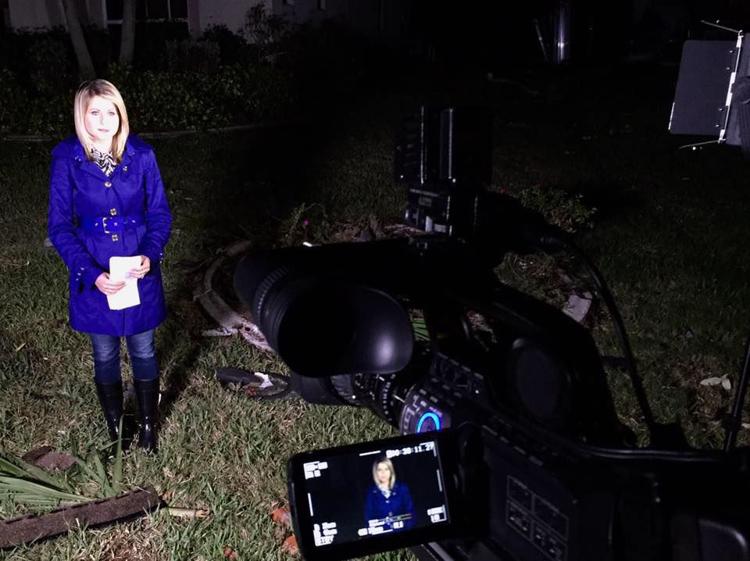 She's an award-winning reporter, including three Edward R. Murrow Awards, and a number of her investigations have resulted in changes to the law, such as an increased legal age people could get married during an investigation into child brides in Florida, and changes to Floridian construction laws to prevent contractor fraud during an investigation into a contractor stealing hundreds of thousands of dollars from snowbirds under the illusion he'd build them homes while they were out of the state.
"Obviously, those stories don't always happen; I would say out of the entire year, you do like dozens of stories, and maybe like two or three have that kind of impact. But those are the stories that I'm like, 'Wow, this is why I became a journalist. This is why I do what I do.' It gives me some kind of hope. I'm glad that my stories are having some kind of an impact, because as a journalist, that's all you really want. If your stories help one person, then I look at that as a success."
Polansky has already produced work she's proud of at WKYC and she looks forward to her future in Cleveland as both an investigative reporter and a resident.
"It's been really great so far, and I'm so happy," Polansky said. "The hardest thing I would say about coming to a new market is finding your sources and finding good story ideas. I'm still in that process of getting people to trust me and building my name.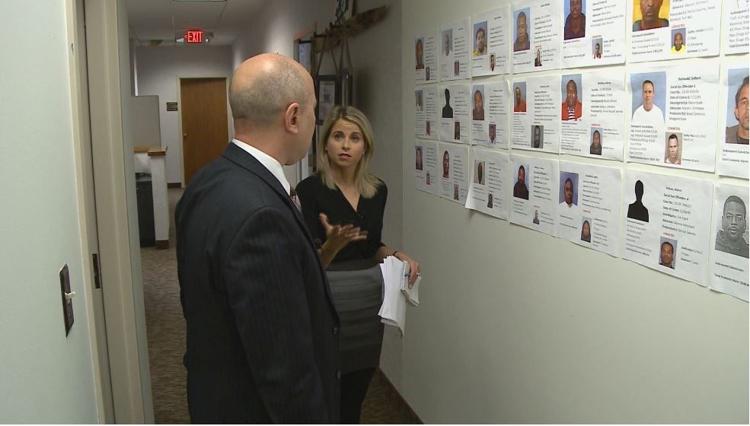 "Each market I've gone to, I feel like I've done that, and because we want to settle down here and stay in Cleveland, I'm hoping to really make a name for myself and in Northeast Ohio. I hope we change some state laws in Ohio in 2020."