A 39-year-old Cleveland man is facing two counts of retaliation and ethnic intimidation after he allegedly made a death threat against a prosecutor who wore a yarmulke and threats against the judge in a prison phone call.
On June 14, 2018, Joseph W. Riffle was sentenced to one year and nine months in prison following his conviction on marijuana cultivation and firearms.
"The following day based on something he said during the sentencing, I was inclined to listen to his jail calls that evening," said Joe (Yosef) Hochheiser, who was an assistant prosecuting attorney at the time. 
Retaliation case
Hochheiser said Riffle made a death threat against him and threats against Judge Shannon M. Gallagher.
"He had some choice words about me and my ancestors, let's just say that, generations prior," Hochheiser said. "And that really shook me because it took it out of a place of baseless hate and it made it a lot more personal."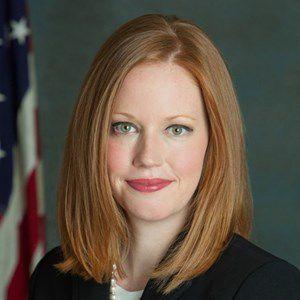 Hochheiser spoke to his supervisor in the Cuyahoga County Prosecutor's Office and reported the information to the sheriff.
On Sept. 14, 2018, Riffle was indicted with two counts of retaliation. On Nov. 14, 2019, the grand jury handed up additional indictments: having weapons under disability, specifically a .45 handgun and an AK 47 7.62mm rifle; tampering with evidence; and ethnic intimidation, described as "aggravated menacing, by reason of race, color, religion or natural origin."
If convicted on all charges, he could be sentenced from nine months to 10 years in prison. Each retaliation count carries a nine- to 36-month sentence and the ethnic intimidation count carries a sentence of six to 12 months, Jeff Maver, assistant prosecuting attorney, told the Cleveland Jewish News.
Maver said law enforcement has spent "quite a bit" of time on the case.
"It's very important," Maver said. "It's not just another case."
Riffle is being held at Cuyahoga County Jail pending trial of this case, scheduled for December before retired Stark County Judge John Haas. He was serving his previous sentence at Trumbull County in Warren.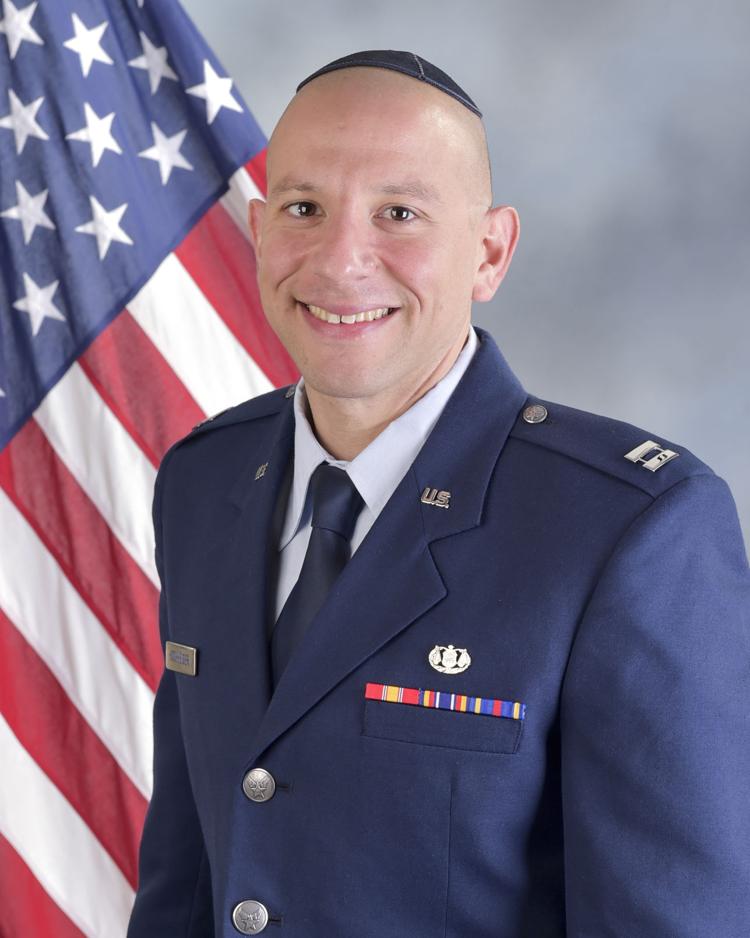 Hochheiser's reaction
"Since 2010 when I started my job, I wore my yarmulke every single day," Hochheiser said. "And 99 percent of the time people look at that as a sign of respect, as a sign of me wearing my religion, as someone wearing a cross, someone wearing a hijab, me wearing my yarmulke. It is a universal sign that I walk the walk and talk the talk. And defense attorneys, prosecutors, defendants have always respected that aspect of me. This was the first time that there was ever such hate, not only toward me but also towards what I represent."
He called the threats "pretty disturbing."
"I'm glad the office is taking it seriously," he said. "I believe that there was some propaganda found in his home. … I'm not sure if that was Nazi propaganda or Confederate flag propaganda, but something to make this more than just like a passive comment but really speaks to … possibly who he is."
Unrelated to the case, Hochheiser became a magistrate in the domestic violence department of Cuyahoga County Domestic Relations Court in 2018. He also serves as a Judge Advocate General in the U.S. Air Force, serving five weeks a year as a lawyer at Wright Patterson Air Force Base.
He continues to wear his yarmulke.
"This hasn't shaken my resolve," he said. "I wear my yarmulke in a professional environment. I view it and still view it as a positive. … I'm also an officer in the Air Force. And also in the Air Force, I wear it, and it has led to beautiful conversations."
About Hochheiser
A Detroit native, Hochheiser, 37, became bar mitzvah at Mogen Avraham in Southfield, Mich., and graduated from high school at Advanced Technological Academy in Dearborn, Mich. He graduated from Touro College in Brooklyn, N.Y. 
After relocating to Cleveland, he married and had two children and graduated from Cleveland Marshall College of Law in Cleveland. He began working for the Cuyahoga County Prosecutor's Office in 2009. He later divorced and later remarried Rebecca Baum. In 2016, he entered Air Force basic training in Montgomery, Ala. While in Alabama, he traveled to Selma and walked the Edmund Pettus Bridge with three colleagues. That was the site of the 1965 beatings of the civil rights movement's Bloody Sunday.
"I was able to envision the history of the civil rights movement and the actions of Jews back in the '50s and '60s to help with the civil rights movement," he said.
A resident of Shaker Heights, Hochheiser belongs to Green Road Synagogue. His two children attend a Jewish day school.
On March 21, days after the bombing of a mosque in Christchurch, New Zealand, he took his son to deliver a Purim basket to the Islamic Center of Cleveland, where the two were warmly welcomed.
"And now I represent my country, I represent my county, and I'm able to wear my religion with pride," he said. "It's just awesome. I'm a very lucky person. I pretty much love my life."